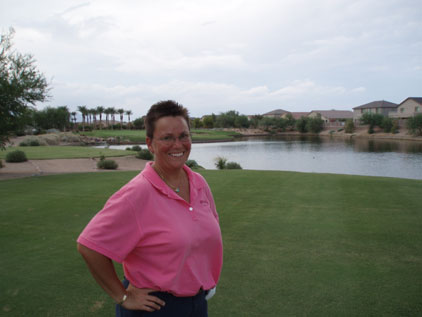 Moe Melleky RPT, MA, Golf Performance Specialist, Titleist Performance Certified Level 1

Moe Melleky is a registered Physical Therapist and golf performance specialist practicing for more than 23 years with expertise in the areas of manual therapy, orthopedics and sports medicine. Moe shares her passion of the game with each of her golfers. Her skillful hands and enthusiastic approach helps each client to achieve their personal goals.  She teaches at Quinnipiac University and has a Masters Degree in Health, Healing and Alternative Medicine.
She is a certified with Titleist Performance Institute as a golf fitness specialist.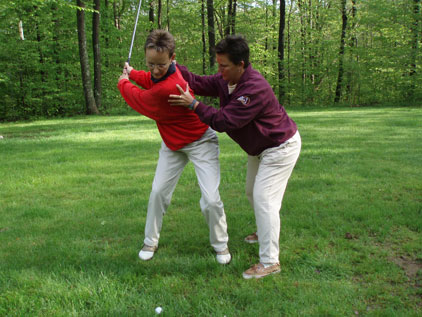 Moe opened Back on Course LLC in 1998 to serve the fitness needs of the golfing community. Her program is dedicated to providing our clients with a truly customized golf specific training program, in addition to focusing on the prevention and management of golf related injuries.
Moe, one of the area's top golf fitness specialists, has committed to working with golfers of all ages and abilities to perform golf at a safer and more efficient level, based on the body principals of Body Balance for Performance.  She originally trained with the founder of Body Balance for Performance, Paul Callaway, PhD, PT who was the first Physical Therapist on the PGA Tour.
"I am committed to your success and sincerely intend that your Body Balance for Performance program will provide you with an extraordinary, life-changing experience of total health, improved performance and enjoyment for your golfing lifetime."